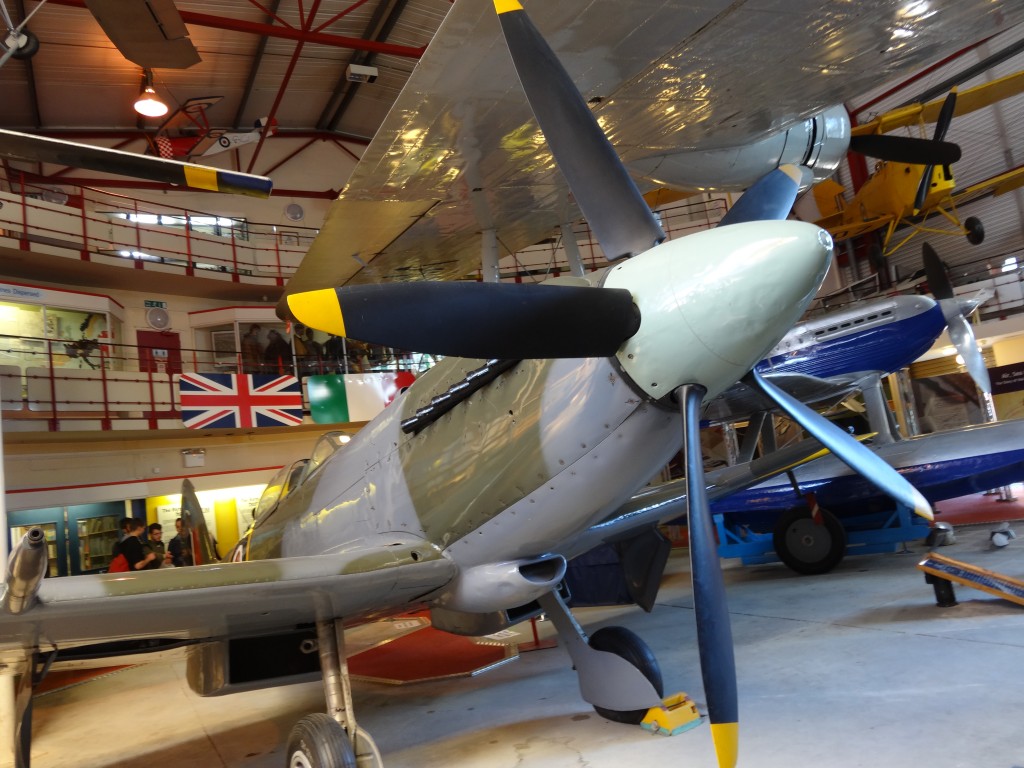 There can be few more iconic military aircraft then the Spitfire.  It was developed from the Schneider Trophy winning Supermarine S6 sea plane, and was designed by R. J. Mitchell. During the Battle of Britain between July and October 1940, just under 3000 brave young pilots flying amongst other aircraft the Spitfire and the Hurricane were all that stood between the UK and invasion.
Although you cannot fly in a Spitfire we also offer a number of Spitfire experiences:
Tour the museum showing the development of the Spitfire
You can sit in a Spitfire
You can fly the Spitfire simulator with authentic reproduction flight controls
You can watch a private display of a Spitfire
You can fly alongside a Spitfire while it performs aerobatic manoeuvres
To book your Spitfire Experience please use our contact page to tell us the size of your group and when you would like it, and we will email you back with an exact quote and availability.