Top Gun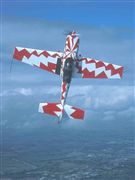 In this amazing experience you fly aerobatics with an experienced RAF fighter pilot.
You will fly a variety of aerobatic figures, starting off with gentle loops and rolls, to include a loop, aileron roll, stall turn, barrel roll, Cuban 8, slow roll, vertical roll, and derry turn. Feel positive and negative G as you loop and roll.
You choose how far to push the boundaries…Flights are tailored to you; the trip is as wild, or mild, as you choose!
Fly Aerobatic Formation with the Blades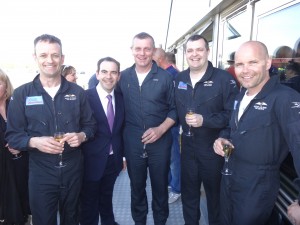 A day with The Blades aerobatic team is an awesome experience! I know, I spent a sunny spring day with them recently.  You will spend time planning a sortie; fly with them in the front seat of their Extra EA-300 in close formation with the other three aircraft while carrying out aerobatic manoeuvres; drive a Forumla 1 simulator; and try your hand at hovering a Robinson R22 helicopter. The day is topped off by watching the Blades full display with a commentary. You cannot pack much more into one day!
Fly with a Spitfire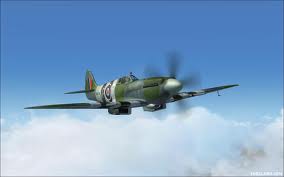 Although you cannot fly in a Spitfire you can do the next best thing and fly alongside one! Either over Duxford or Kent, you will get amazing photo opportunities as the Spitfire passes close by and loops around you.
M*A*S*H Helicopter Experience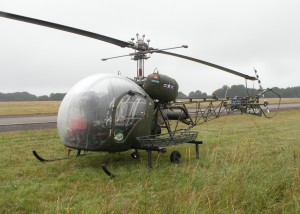 If you have ever wondered what it was like to be in an episode of M*A*S*H then we bring you the opportunity to fly in a Bell 47.  Feel the excitement of vertical take off, and zipping along at 5 feet above the ground.
Other Flight Experiences Available:
Balloon Flight   Bulldog Trainer   Dragon Rapide
Extra EA300   Helicopter tour over London
Trial fixed wing lesson   Trial helicopter lesson   Trial glider lesson
T6 Havard   Tiger Moth
For prices and to book your flight experience please use our contact page to tell us the size of your group and your dates, and we will email you back with an exact quote and availability.