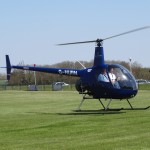 Get the best of both world's with trial lessons in both a helicopter and a light aircraft. Chauffeur driven transport from Central London included.
From £495.00 per person.
Other trial lessons available:
Bulldog Trainer
Extra EA300
Tiger Moth
Trial glider lesson
T6 Havard
To book your Trial Lesson Experience please use our contact page to tell us the size of your group and when you would like it, and we will email you back with an exact quote and availability.